The ten essentials are the ten gear items that every hiker should bring out with them on the trail, whether on a short hike or multi-month through hike. The ten essentials were invented in the 1930s to help people enjoy the outdoors safely. It was an era before helicopter evacuations and satellite beacons; the ten essentials were designed to help folks stay alive outside. Today the ten essentials still hold true at their core, but can be improved upon with the help of new gear and technology. Here's a simple take on the hiking essentials; this is what you should take on every hike.
Navigation Tools – Electronic & Paper
Hydration – Bladder & Portable Filter
Nutrition – Dense Superfoods
Sun Protection – Sunscreen
Insulation – Shell & Fleece
Illumination – Headlamp
First-Aid
Fire – Fire Starter, Magnifying Glass, Outdoors Lighter
Repair Gear
Shelter – Emergency Bivy
Bonus Essential – Signalling Device
Adventure Pro Zone has developed the Hiker Hybrid Survival Kit that extremly well meets and exceeds the basic survival essentials requirements, and remains compact, lightweight and water proofed.
The Hiker Hybrid Survival Kit includes individual first aid kit and emergency survival kit that will help you to stay hydrated, warm, and dry, enable you to signal and navigate, build shelter, repair equipment, gather food, and many more.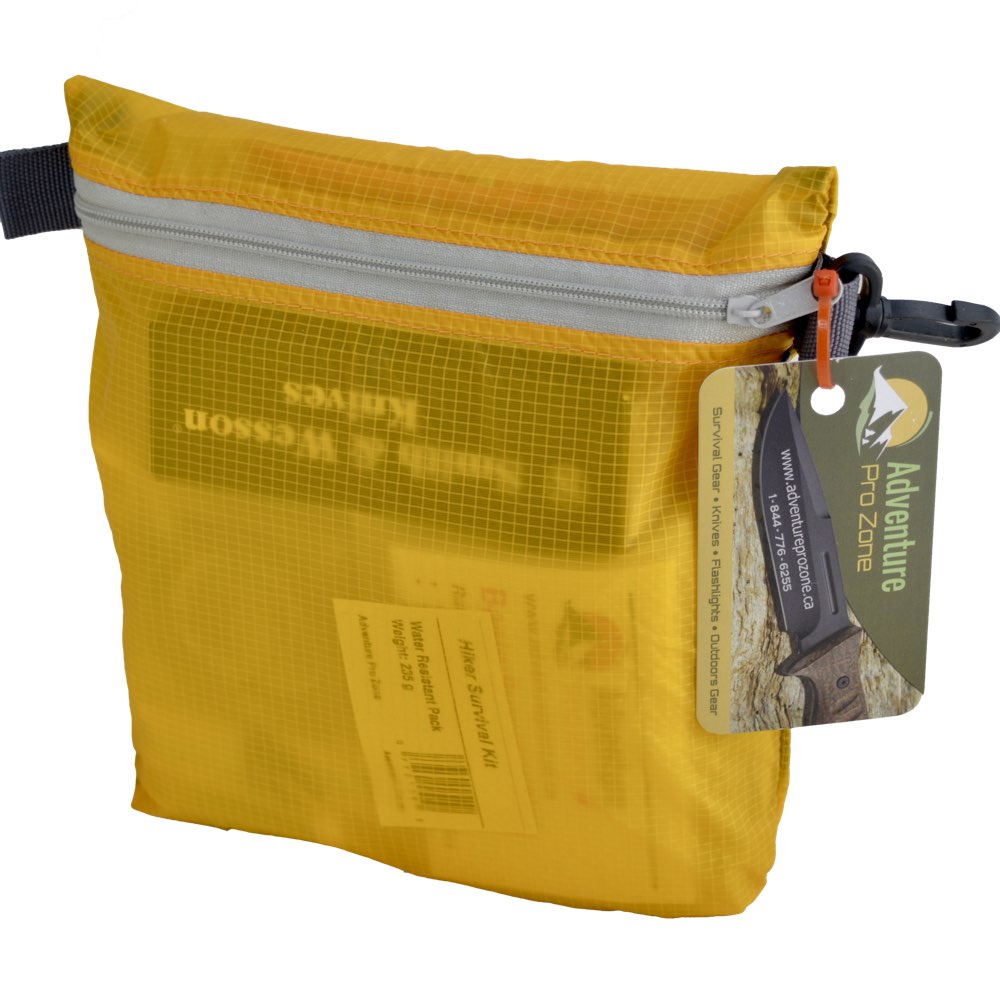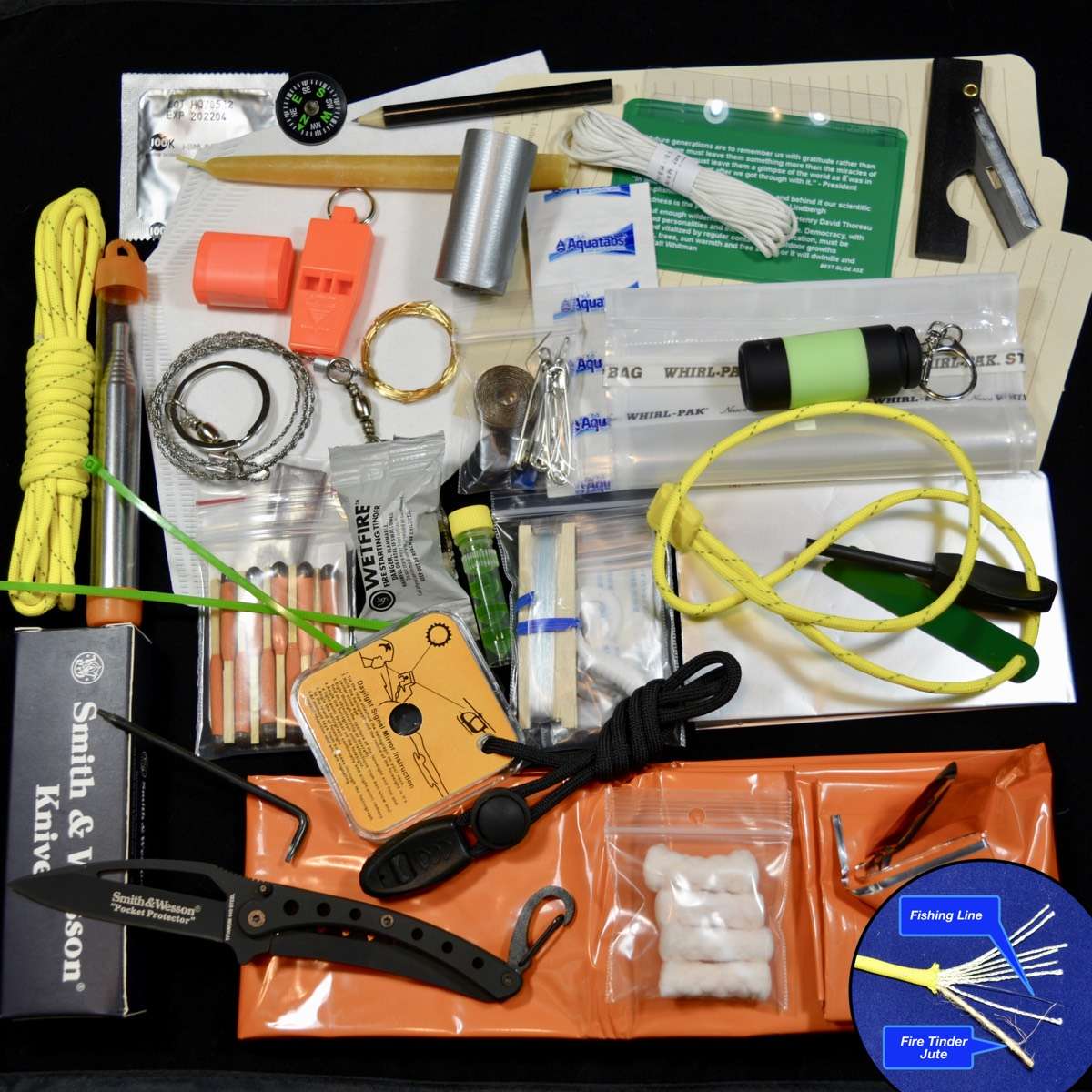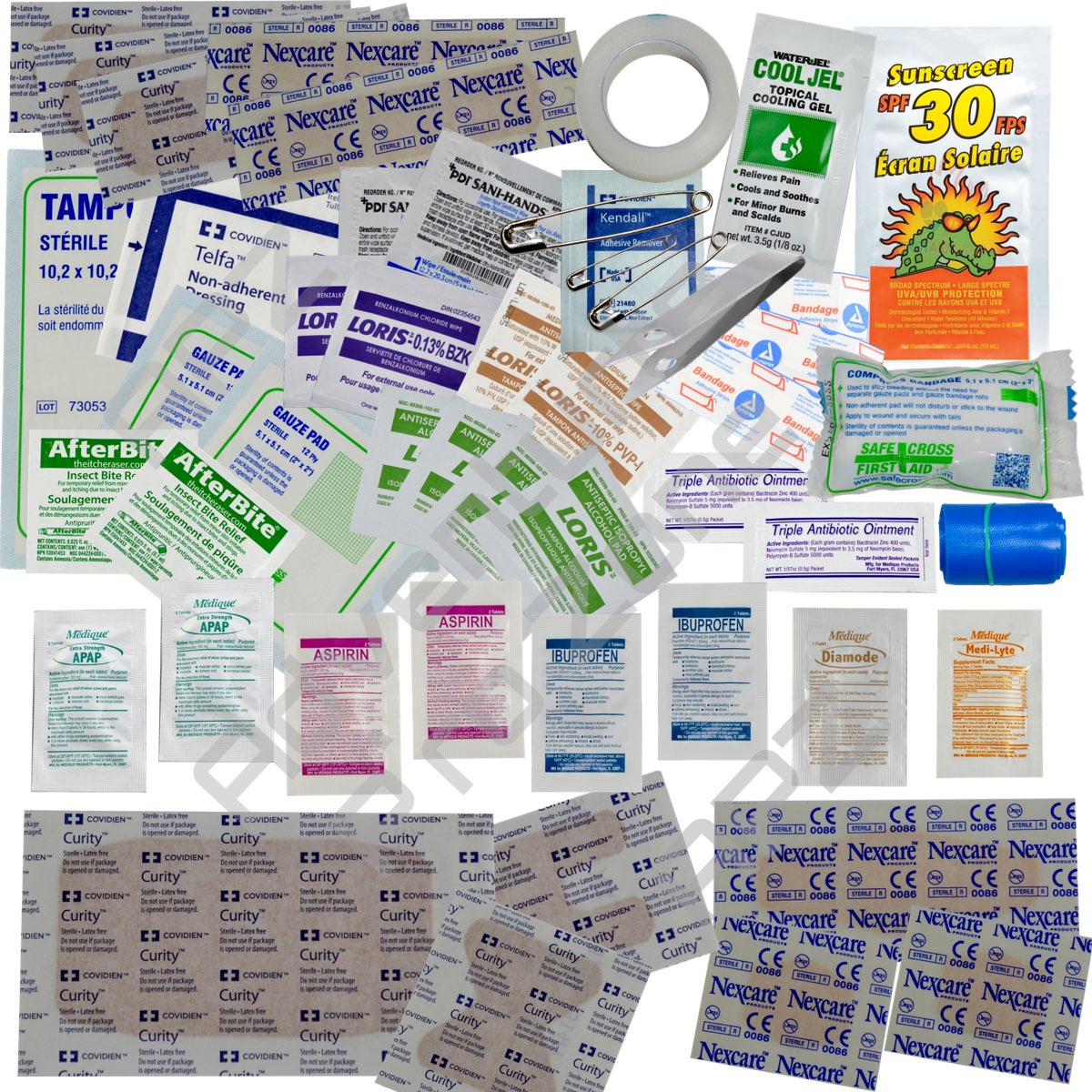 ---