The 11-IN-1 Pocket Survival Tool, also known as the Credit Card Survival Tool and Mini Work Tool, is a credit card size stainless steel multi-toolpacked with features. It's small size allows it to be stored practically anywhere. Don't be confused with other multi-tools of this type. This is not a cheap 'knock off' version of a quality tool. This is the quality stainless steel tool itself straight from the manufacturer.
The Survival Tool, or Credit Card Survival Tool, incorporates the following: stainless steel construction, knife, wood saw blade, bottle-can opener, flat edge screw driver, various size wrenches, butterfly screw opener, bearing plate for button compass (used to assist in the taking of accurate bearing), ruler, lanyard hole and a carrying case.
This Pocket Survival Tool is a perfect, inexpensive, yet quality addition to any survival kit or as a stand only solution to always having the basics handy. We highly recommend throwing the Credit Card Survival Tool in your map case, glove compartment, overnight kit, wallet or pocket.
The Survival Tool Card is the newest edition to our line of Adventurer Series Survival Equipment.
Features and Specifications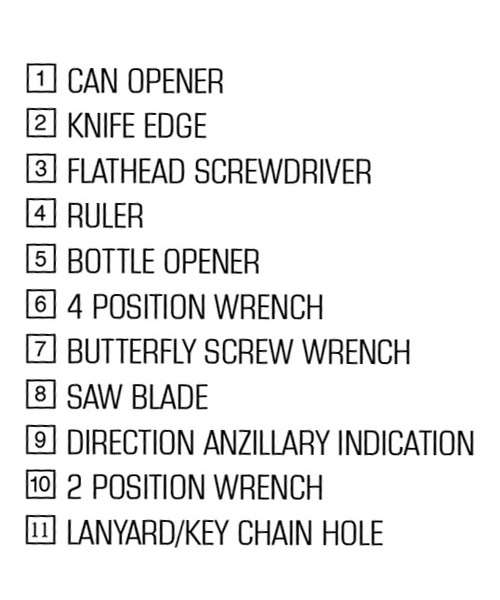 Carrying case
Size: 2 11/16 x 1 3/4 x 1/16 inches
Weight: 1.40oz